Tom's team is not only confined with the medical mission it gives. The team in cooperation of the OLCM also reached the school in Tambulilid. Feeling the need of students who have very limited ability to enrich their knowledge is a great way to reach them. The school lacks library, medical supplies, technical equipments like computers, sports equipments and many other things especially the spiritual need of the children.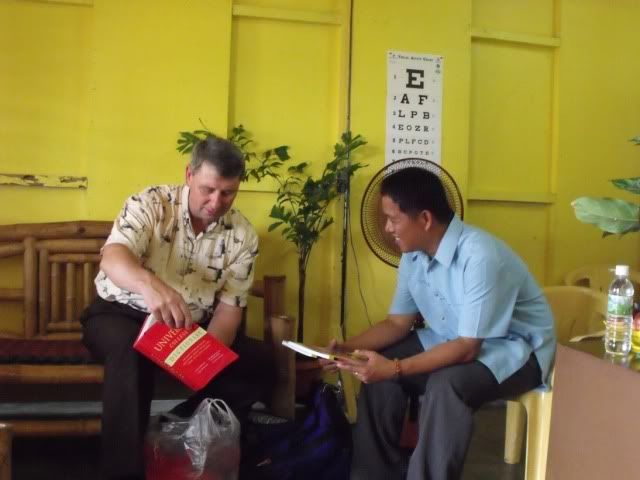 The Lighthouse started to reach this school last April 1-4 when we had our Vacation Bible School. Since then, we befriend the principal, some of the teachers, and the students who use to call us whenever they see us since that day. A friendship has been created. But that friendship is useless unless we go and help them of the things they need without creating dependency. Now, starting with Tom's team, I believe we just have taken the first step of a deeper relationship with the school.
We gave some dictionaries, Atlas, workbooks, and some school supplies both for the teachers and the students. I believe that the principal is very much happy to the blessings that God gave to the school.
Now if you are planning to reach and be a blessing to your local schools, I suggest you start seeing their need by visiting them personally and start building a good relationship with the local teachers and leaders of the school.